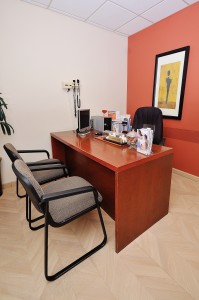 Who is eligible for the PRO-MED Healthcare Program?
The PRO-MED Healthcare Program includes our clients employee's  right to add their dependents (husband/wife and children under 24 years old that are not married and can prove that are full time students).
• Each eligible employee must fill in an application listing all his/her eligible dependents at the time of affiliation.
• New dependents (newborn children) must be included at the time of their birth.
• Eligible dependents include legal spouse and children up to 18 years old, or up to 24 years old if they are full time students.
• Children not living at their parent's home, or that have full time jobs,  shall be excluded regardless of age.
• Our program will accept members up to 64 years old.
What the PRO-MED Medical Group Health Care Program does NOT cover:
– Alcoholism treatment
– Drug abuse treatment
– Elective abortion
– Correction of visual sharpness
– Congenital diseases
– Baldness
– Obesity & Weigh loss treatments
– Infertility
– Psychiatric and psychological ailments & treatments
– Acupuncture or naturist treatments
– AIDS (HIV) or related illnesses
– Vitamins & immunizations